LUFTHANSA CITY CENTER (LCC)
Lufthansa City Center (LCC) was founded in 1991 and has developed into the world's largest independent travel agency franchise cooperation with the experience of constant growth since its inception.
The Lufthansa City Center Global Headquarters is located in Frankfurt / Main and is divided into two companies: Lufthansa City Center Reisebüropartner GmbH (LCR), responsible for all Lufthansa City Center franchisees in Germany and Lufthansa City Center International GmbH (LCCI), responsible for all franchisees outside Germany.
LCC empowers independently owned and operated travel agencies by cobranding with LCC. The cooperation of owner-managed, medium-sized travel agencies with an airline company under an international brand name is unique in the world.
LCC GLOBAL NETWORK
LCC has a network of 650 offices, 272 LCC Travel Agencies, 3,050 LCC global travel experts operating in 92 countries spread across the continents of Europe, Africa, Australia, Asia, North and Latin America.
Since 2017, LCC cooperates with Travel Leaders based in the US. Together, this forms the largest travel network worldwide with 90,000 travel experts in 9,500 locations and an annual turnover of over 35bn USD. Through its strong alliance with the Travel Leaders Group, LCC represents one agency for global business that enriches the global travel experience for any global customer.
LCC MAP & COVERAGE
Image a: Lufthansa City Centre agencies in 90 countries around the world.
LCC TIFA TRAVELS
Lufthansa City Center Tifa Travels is a global travel management company that joined the LCC worldwide network in November 2018. It is the first and still currently the only travel company representing the Lufthansa City Centre (LCC) network in the whole of Nigeria.
LCC Tifa now leverages on its 30 years of travel industry knowledge and experience of the Nigerian market and combines this with the global network and opportunities that LCC provides to serve its many customers far better than it did before.
LCC TIFA SPECIALITY
Business Travel, MICE (Meetings, Incentives, Conferences & Events)
Leisure Travel, Holidays/Vacations, Cruises, Golf etc.
Luxury Travel
Marine and Offshore Travel
Airline, Hotel, Transfers, Tours Booking & Reservations
Visa Consultation Services
Protocol Services (Meet & Greet)
Travel & Health Insurance
Traveller's Communication Devices (Wi-Fi & Sim Cards)
Citizenship by Investment
LCC TIFA EDGE
LCC Tifa is a leading IATA certified travel solution firm and we focus on individual tailor-made customer service for both, leisure, and corporate customers.
We offer the complete range of travel management solutions by combining flexibility and innovation, competence and experience with a comprehensive service portfolio, motivated staff, and the benefits of a LCC worldwide network.
Our travelers benefit from the local touch of the professional services and uniform high-quality standards of a global TMC only possible through LCC.
Guaranteed high customer satisfaction combined with an excellent price-performance ratio based on a trustworthy customer relationship.

Quality, Professionalism & Honesty best sum up the core essence and values of our LCC network.
LCC Tifa ensures the delivery of consistent quality service, technology-driven solutions, and visible value for money for our corporate clients.
With our services covering all corners of the world, we are the 'go-to' solution for meeting both individual and corporate travel needs.
We give our clients personal touch through our extensive market insight and local product knowledge. Always with a smile and warmth, engaging in an open, friendly, and courteous style at all times.
Capable, knowledgeable, caring, and contactable Travel Consultants, for whom no request is small or insignificant knowing fully well that our clients are the backbone of our industry.
A global network of other LCC members with our local capabilities ensures the best opportunity for delivering exceptional customer service.
Ease of access to the best-in-class technology, advantageous supplier deals, training, marketing, and inspirational material from LCC HQ that is approachable and contactable at all times.
With Lufthansa City Center Tifa Travels – you can be sure that your travel is in good hands. Join the over 50,000 LCC corporate customers across the world today! You will be pleasantly surprised and satisfied you did.
LCC TIFA MANAGEMENT TEAM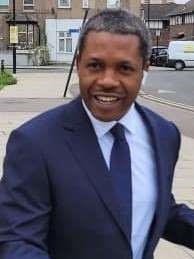 Mr. Akeem Adewole
Chairman/CEO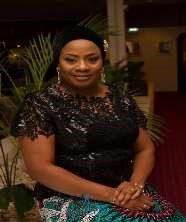 Mrs. Adelola Adewole
Managing Director
LCC TIFA CONTACT
Office:               31 Oba Akran Avenue, Ikeja, Lagos
Email:                 corporate@tifatravels.com
Phone:                 +2348023537231, +23416290064
WhatsApp:        +2348157550539
Website:             www.lcc–tifatravels.com, www.tifatravels.com