Does your organization operate an eCommerce business in Nigeria or planning to start one within the country? You're on the right track!
While eCommerce is exploding in Nigeria, the space is still untapped and super-profitable with more Nigerian businesses and consumers craving the ease of commerce online. And despite the gigantic Nigerian market, the less availability of top-tier delivery services makes reaching potential customers a daunting task.
That's why our Kwik Delivery last-mile service can now be easily integrated with all major eCommerce solutions through our freely available plugins.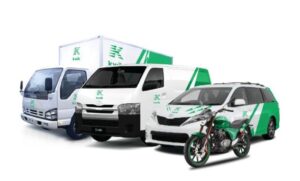 By installing the Kwik Delivery plugins, eCommerce businesses can offer on-demand, just-in-time delivery service to all their customers. The Kwik Delivery plugins are available right away for Shopify, Magento, Prestashop, and WooCommerce. Whatever your technological choice for your online business, we got you covered!
Kwik Delivery is Nigeria's foremost last-mile delivery platform – Kwik Delivery. Since 2019, Kwik Delivery serves as an on-demand, last-mile delivery platform connecting African businesses to a network of independent delivery riders and drivers.
Learn More About Kwik Delivery Plugins
Powerful and seamless, the Kwik Delivery plugins boast of outstanding features including:
Super-easy integration with clicks of only a few buttons
Merchant's flexibility to set up delivery modes
Real-time shipping calculation at checkout for customers
Real-time updates and order tracking
Customers' flexibility to pay online or on delivery
Cash collection on delivery
This is the turnkey logistics solution for eCommerce businesses in Nigeria; it's no wonder why our FREE plugin is integrated nationwide. Give your customers the easy delivery service they deserve and your revenues would thank you for it.