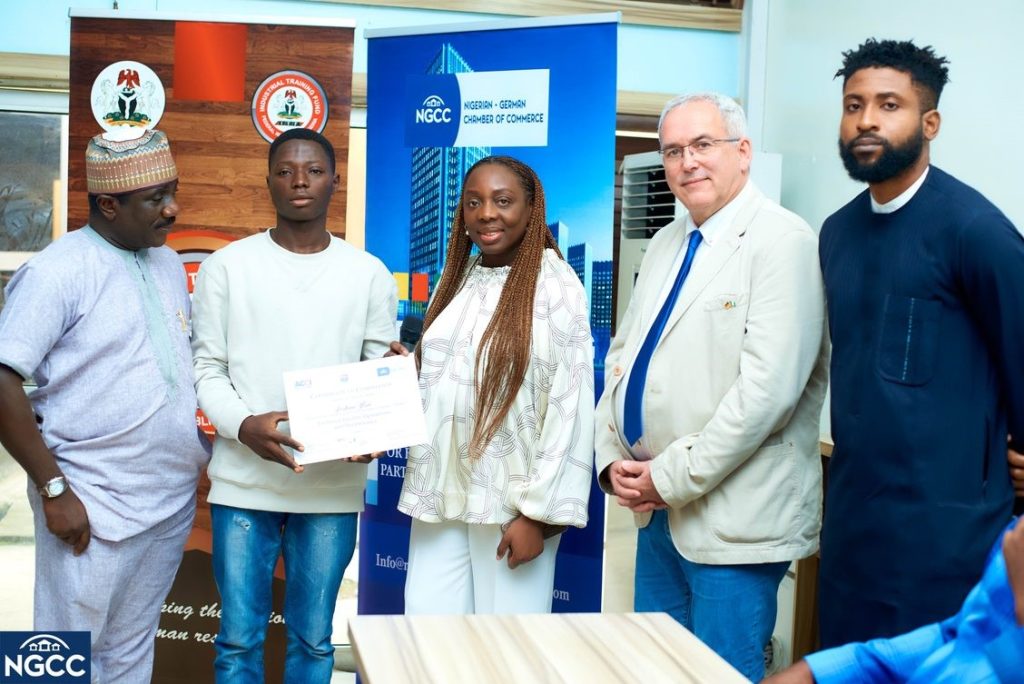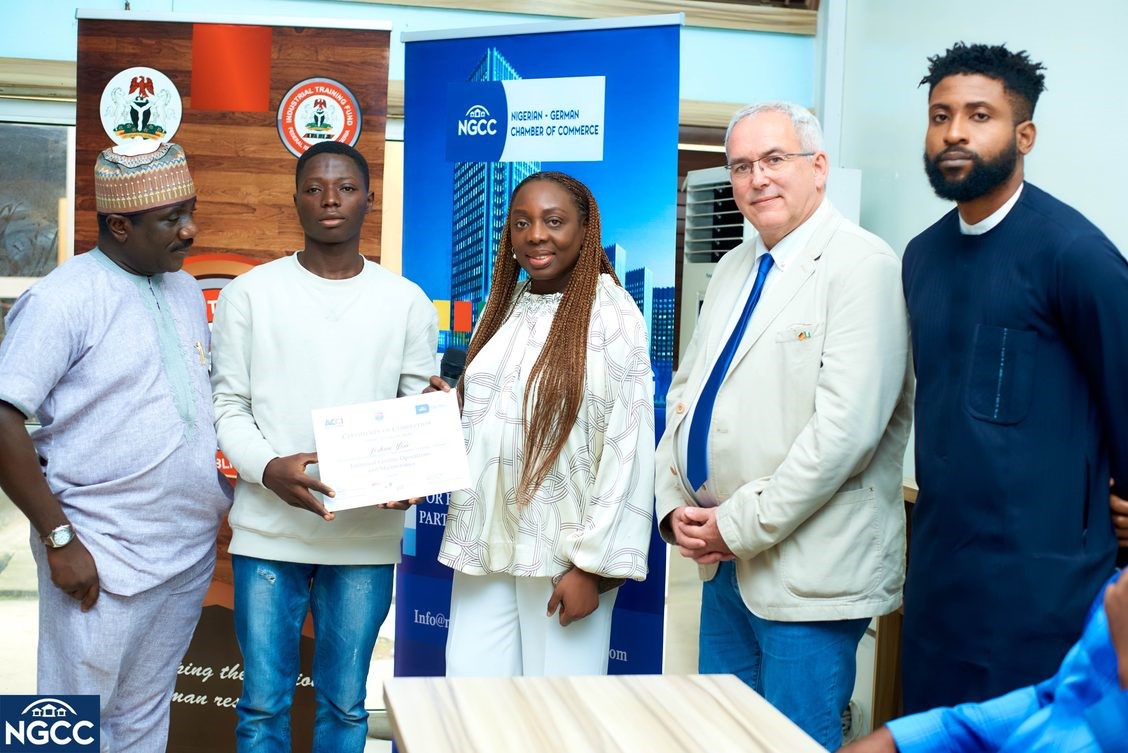 Earlier this month, we had the graduation ceremony of the Technical Facility Operation and Maintenance Trainees who started their journey in the Technical Vocational Education Training last year in November 2021. This training was a development initiative of the Federal Ministry for Economic Cooperation and Development (BMZ) and Deutsche Gesellschaft für Internationale Zusammenarbeit (GIZ) GmbH.
It was implemented by Nigerian German Chamber of Commerce in Lagos in partnership with Sequa gGmbH. This was geared towards the facilitation of skill enhancement and employability of Nigerian Youth. The ceremony took place at the Industrial Skills Training Centre, Ojota Lagos. We had a total number of 11 Trainees, from member companies , graduate. The training was not aligned with the NSQ framework, rather a function with an entry qualification (minimum of an ordinary level certificate in science/technical subjects and or two years experience from a chamber-recognized industry in a related trade area to perform technical facility operation and maintenance. The trainees had 3 months in workshop/classroom training session and 9 months in the industry. Attending the ceremony were: Mr. J.A. Fanope – ITF Training Manager, Mr. Karl-Heiz Kettler – German Expert (Sequa), Mr. Chinedu Ibegbulam – Content Management and Publications Lead (Sequa), Ms. Marilyn Rapu – DG NGCC, Company supervisors from Megawatts Nigeria Limited, Tropical General Investments (TGI) Group, Chi Farms Limited and The Examination board.
Registration for Our 2023 Technical Facility Operation and Maintenance (TFOM) training program is now open!