Data showed that the number of female bosses grew tenfold between 2002 and 2022, inspiring a generation of successful business women and CEO's. Who are these female high-achievers breaking through the glass ceiling and 'leaning in'?
27 year old Chioma Nwani. She is the MD/CEO of Cardinal Security Services Limited, a company that has been in business for 18 years.
Tell us a bit about what you do.
Cardinal Security Services Ltd. (CSSL) was birthed in August 2005. The founder and late president was my father Silvester Ibeh. He passed away in 2021 and the mantle was passed on to me. He had 30 successful years of experience in the security industry, and 15 years out of that he spent building a strong security company of his own, which is CSSL today. Our services are customer related, therefore we are constantly alert and hyper aware of security trends and its impacts to our business and clients. We offer a variety of services from Mann guarding, Event security, Close protection services, Journey management, Vetting and Investigation and a few others. We operate in over 15 states in the country, with physical offices in Warri, Uyo, Abuja and Port-Harcourt. We also have a sister company called Idrivesmart. Idrivesmart is a driving school. Aside from basic driving training we also offer defensive driving to our in-house drivers as well as to clients who request that training option for their own drivers.
What are your 2023 goals for the company?
My major goal for CSSL this year is expansion to more states in the country as well as other countries in Africa. Currently, our clientele consists of individuals and organizations from over 10 countries in Africa and over 5 countries in Europe. I hope by the end of the year these numbers would have significantly increased.
What is the company's biggest strength?
We have recorded tremendous success over the years. I would attribute it to the solid foundation that was built by my father. He was a great leader and a man who believed in pouring his heart into anything he loved to achieve the highest possible desired result; and that is what he did with CSSL. The security industry is full of very qualified companies and personnel providing similar services, but what makes CSSL unique is that we treat each client with the utmost respect and priority, which is why we have a control room that runs 24/7. Our clients are always able to reach us at any time of the day about any request, and they get a response almost immediately. That is definitely our biggest strength.
How do you balance your personal and work life?
Balancing personal and work life isn't the easiest, especially managing a business that requires this much time and precision, in a country like Nigeria. Some months my personal life has had to suffer a bit. I believe what has helped me so far is just being intentional about things I want to spend my time on, prioritizing activities and quality time with loved ones, hiring competent staff so when my personal life needs more attention, the business doesn't suffer.
How many women are in your company?
At CSSL, our administrative staff are made up of 20% women while our operatives in different client locations are made up of 30% women.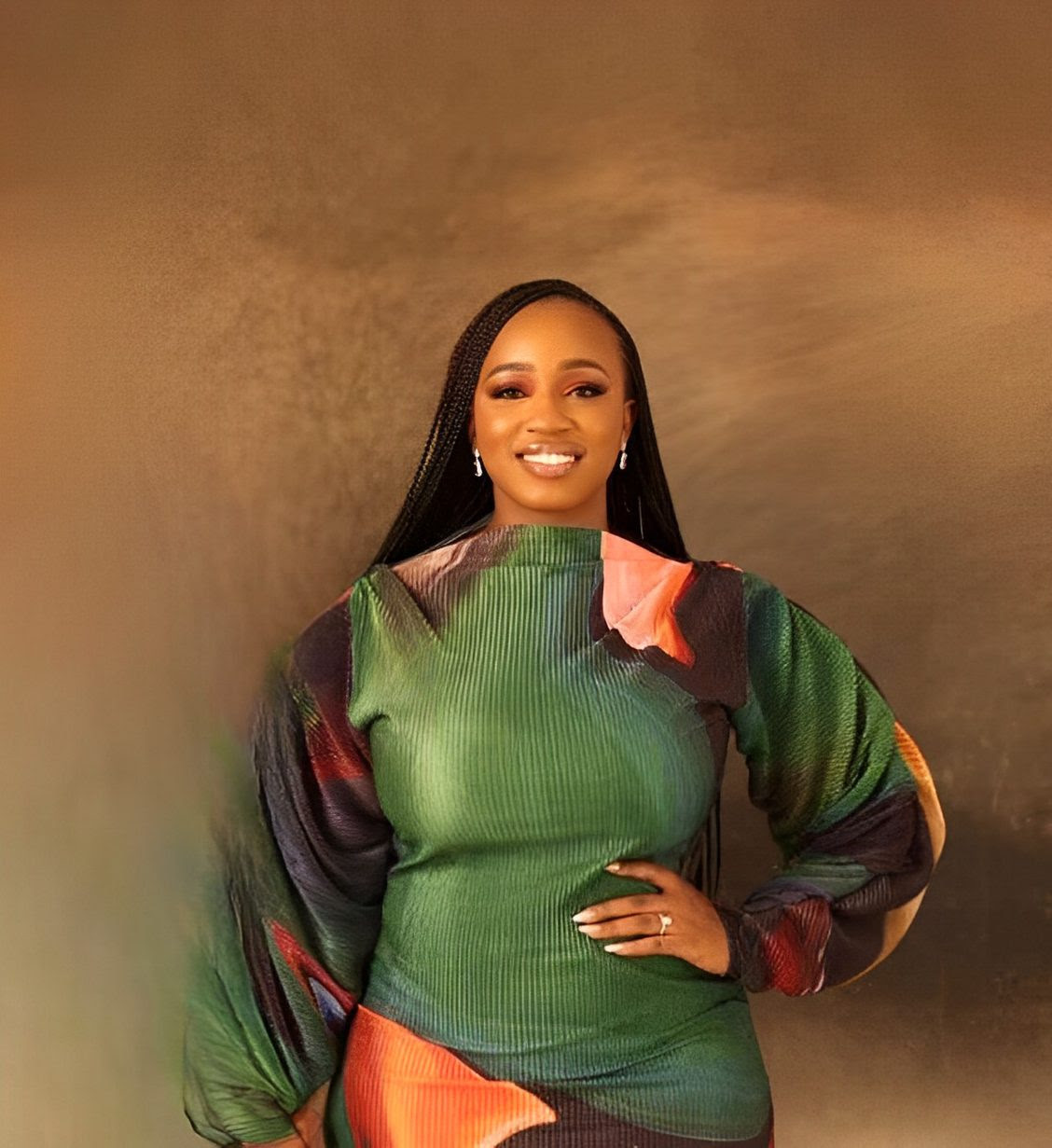 Chioma Nwani, MD/CEO of Cardinal Security Services Limited
What challenge have you faced being a young woman in a leadership role in Nigeria?
The security industry is male dominated. There are more female CEOs and managers now in the industry, as well as more events organized by women for women in the industry, but when it comes to interacting with new clients or attending meetings it is easy to get intimidated especially as a young woman. Unfortunately, we still live in a world were women in certain positions are perceived as unqualified or unfit simply because they are women. In my experience, I have had people speak to me in condescending tones or questioned my decision because I am young and also a woman- but I came into this industry expecting just that so it no longer affects or bothers me because I am confident in my abilities.
What's the most valuable lesson you've learned through the course of your career?
See every new day as an opportunity to do better than the day before. Managing a business as a young woman is tough. At first I would always beat myself up about the little errors, but the longer I have been in the business the more I have realized that some things are unavoidable and to keep my head above the water constantly. It is important to keep moving, keep improving yourself and your business. There is always room for growth, so why hyper fixate on the little mistakes.
What advice would you give to other young women aspiring to succeed in your field?
Get a mentor. . Do your research, find women whose career path are similar to yours and reach out to them for mentorship opportunities. You cannot do it all on your own. It is important to have at least one experienced person in your corner that you can learn from. There is so much to learn in this industry, we're all constantly learning and so if you want to go far then you need people.
What advice would you give your younger self? And What advice are you currently embodying?
If I could sit with my younger self, I would tell her to trust herself more. I would tell her that she is so much stronger than she thinks and that she should just breathe and pray through it all because everything will work out eventually.
What's your favorite thing about your chosen profession?
My favorite thing about my profession is being able provide security solutions to different people at the same time. I enjoy being able to proffer solutions tailored specifically to meet the needs of an individual or organization.
What keys to being productive can you share with us?
Put everything in your calendar and create daily to-do lists. I write down my to-do list every day and tick things off as I go. This helps me prioritize tasks, and attend to important things on time. Putting things in my calendar helps me plan ahead for my meetings or presentations days in advance, and generally helps me stay on top of everything.
In what ways do you use technology in your company?
At CSSL, we have trackers attached to all our vehicles and CCTV cameras installed in all our facilities. Our vehicles and facilities are monitored by the staff in our 24/7 control room situated in our head office in Lagos. This allows us have accurate and timely status reports of our assets.
What do you think are the biggest challenges your industry will face in the next 5 years?
Security challenges in Nigeria has reached the lowest level ever, where insecurity is at the doorstep of every Nigerian, irrespective of tribe, religion, ethnicity, age, gender, etc. The government needs to focus on the causes of the insecurity, and tackle the situation from there. Things like unemployment, corruption, poverty etc. if not properly handled by the government would cause greater increase to the levels of insecurity in the country which would create a higher demand for security services by private companies like CSSL but in turn would also make traveling by road to certain states even more difficult, and affect other aspects of the business, causing loss to the business, threat of life etc.
What is the best and the worst part of being a CEO?
The best part of being a CEO is seeing your ideas and dreams for your business come to fruition. It is always so exciting when the vision board comes to life. The worst part of being a CEO is the pressure of decision making. A decision can either make or break your business.
Who is a CEO that you admire?
A CEO I admire is Tanwa Ashiru, CEO of Bulwark Intelligence. She is an excellent and intelligent security professional, who is doing great work.
Want to be featured as a CEO or Founder? Please contact comms@ngcc-ng.com