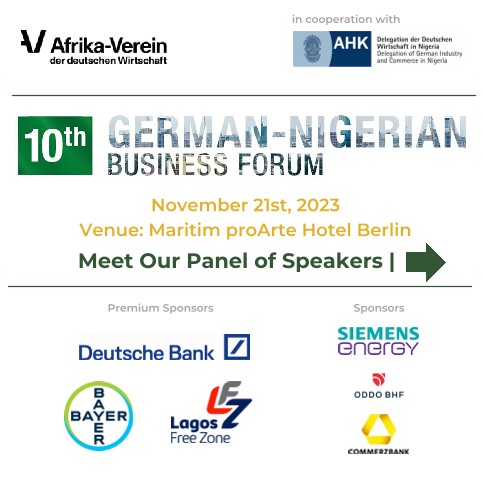 The Nigerian German Chamber of Commerce (NGCC) will be participating in commemorating the remarkable 10th anniversary of the German-Nigerian Business Forum, a milestone that marks a decade of fruitful collaboration and economic exchange between Nigeria and Germany.
We are thrilled to be part of this momentous occasion, which brings together esteemed leaders and experts from both nations to celebrate enduring partnership between Germany and Nigeria.
H.E. Bola Ahmed Adekunle Tinubu, the Nigerian President, will grace the occasion with his presence. Additionally, key government officials will share their insights and perspectives on Nigeria's investment framework and exciting opportunities.
Igbuan Okaisabor, CEO, Construction Kaiser & President of the Nigerian German Chamber of Commerce, and Seun Suleiman, MD Siemens Nig and dedicated board member of NGCC, will also be taking the stage. Their contributions underscore NGCC's active role in shaping and influencing the discourse on economic cooperation between our two nations.