As we celebrate German Unity Day, we are reminded of the strength, resolve, and unity that resulted in the 1990 merger of the Federal Republic of Germany and the German Democratic Republic. This event was significant not only for Germany, but for the entire world, heralding a new era of hope, unity, and the possibility of transcending divided pasts.
We realize the value of unity and collaboration as members of the Nigerian German Chamber of Commerce. Our Chamber has been developing strong, united relationships between Nigeria and Germany, promoting bilateral commerce and cultural exchanges, just as Germany overcame its divide and embraced togetherness.
Let us not only commemorate but also be inspired by Germany's historical achievements. In our undertakings, let us continue to strive for collaboration, togetherness, and growth. Here's to both countries' ongoing success and growth!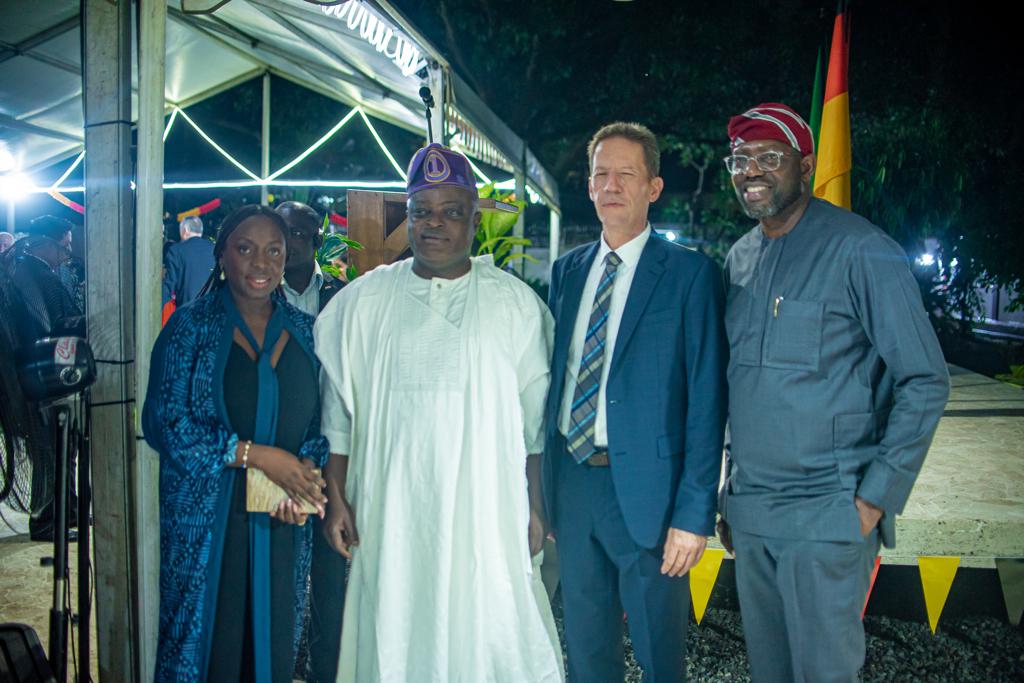 L-R Marilyn Rapu DG Nig German Chamber, Mudashiru Obasa, Speaker Lagos State, House of Assembly, Weert Börner, German Consul General to Lagos, Igbuan Okaisabor, President Nig German Chamber at the recently celebrated German Unity Day in Lagos
We are committed to fostering and strengthening trade relations between Nigeria and Germany.  #GermanUnityDay #NigeriaGermanyRelations #UnityAndTrade