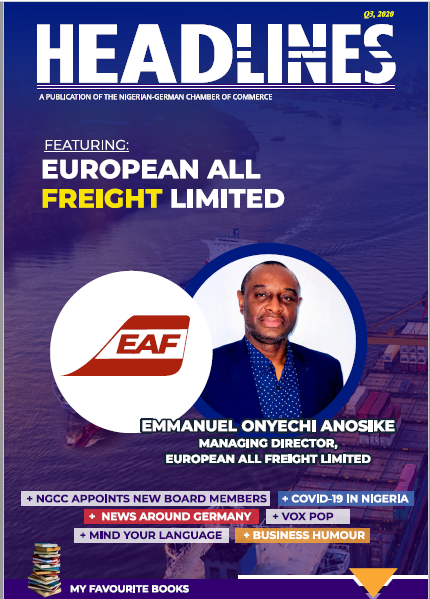 Kindly click on the link below to download the NGCC Headlines. HEADLINE Q3...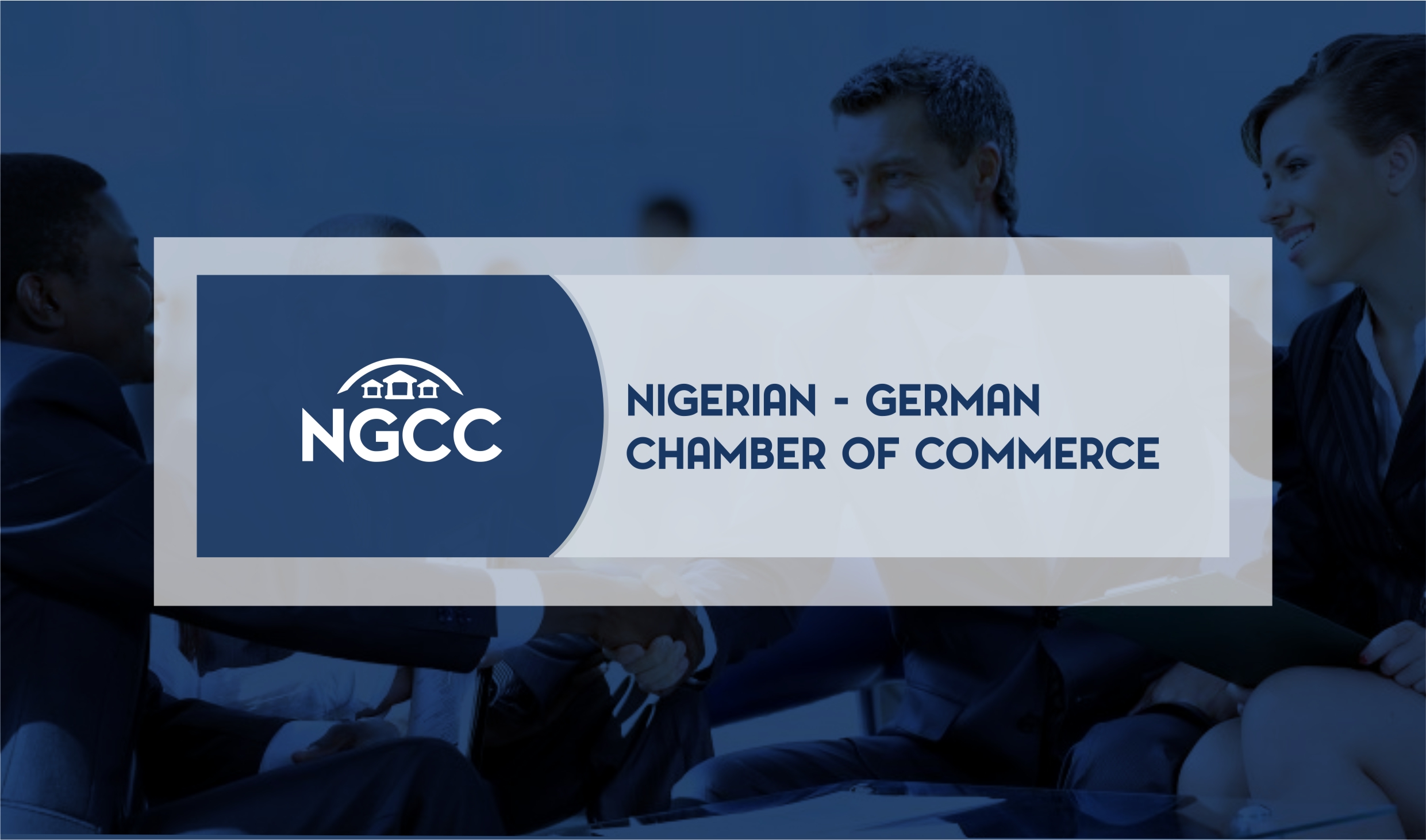 The Nigerian German Chamber of Commerce has announced the appointment of new  members to the Board of Directors. They are Klaus Okunowski( Managing Director, C Woermann),  Yemi Keri(CEO, Heckerbella Limited),  Stefan  Goehmann (Senior Representative, Commerzbank Nigeria),  Godwin Harrison ( Man...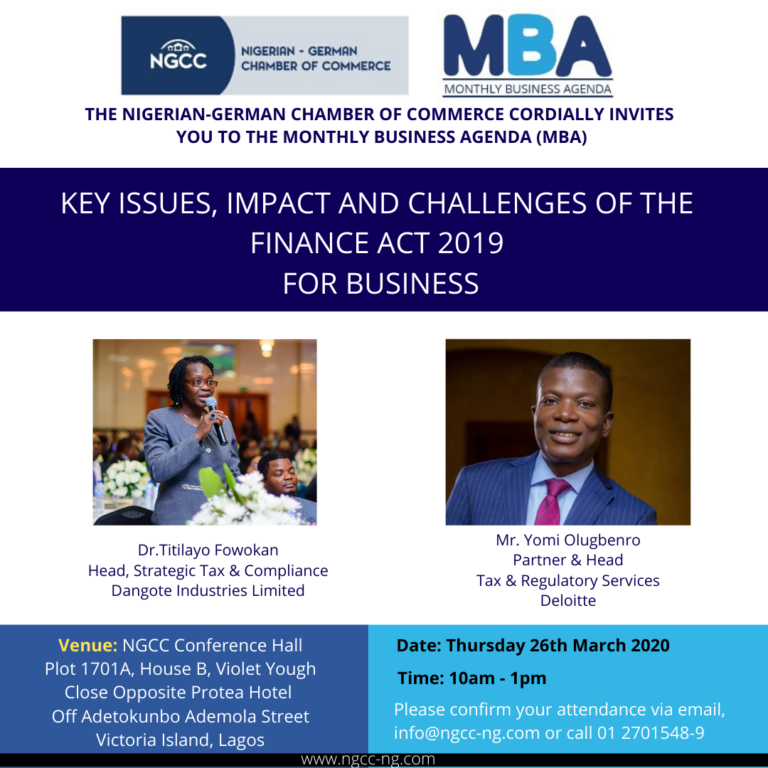 With the current COVID-19 situation and the rapidly escalating health concerns relating to the spread of the Coronavirus, the NGCC Monthly Business Agenda has been postponed. A new date will be announced in due course....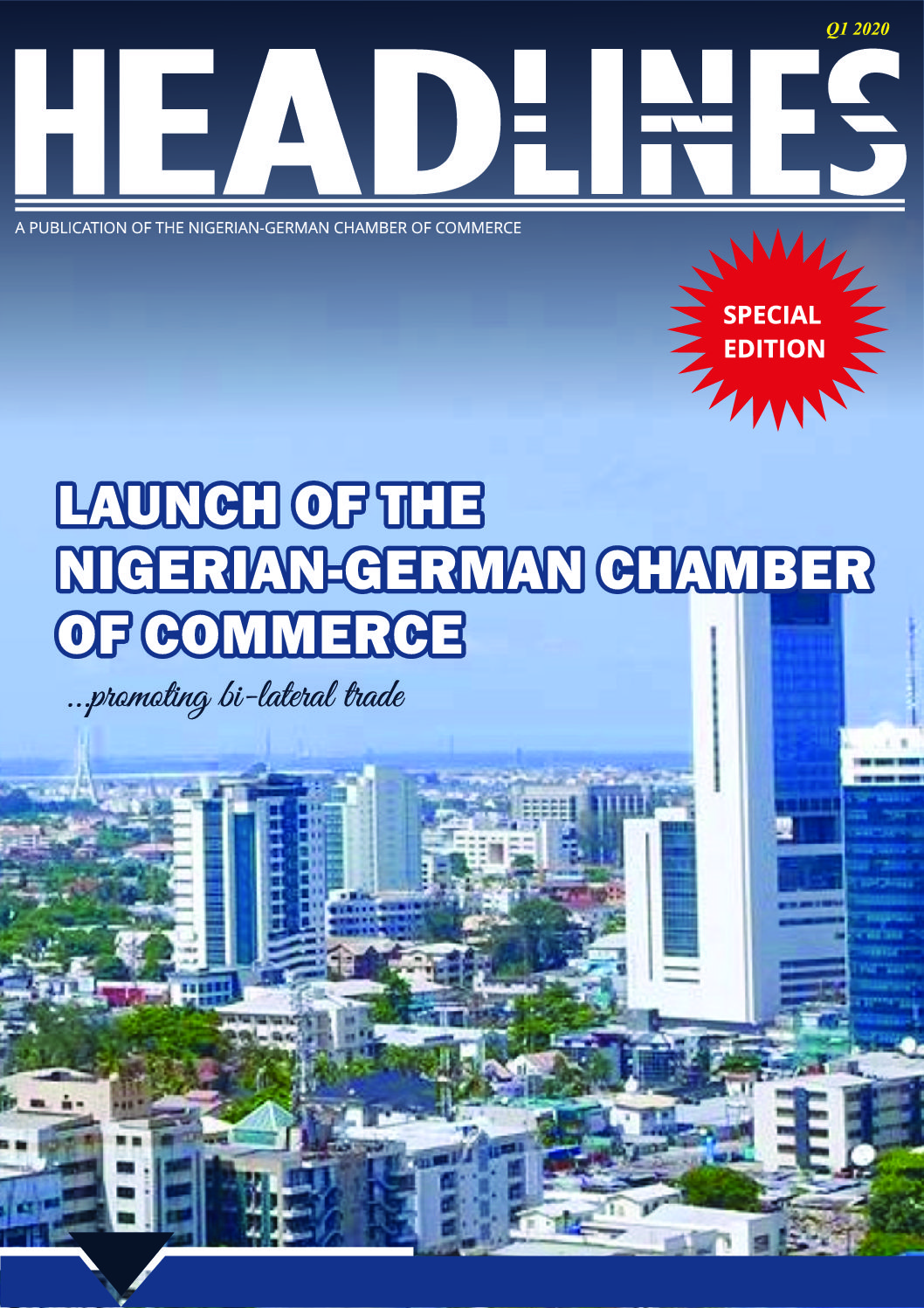 Kindly click below to view HEADLINES Q1 2020...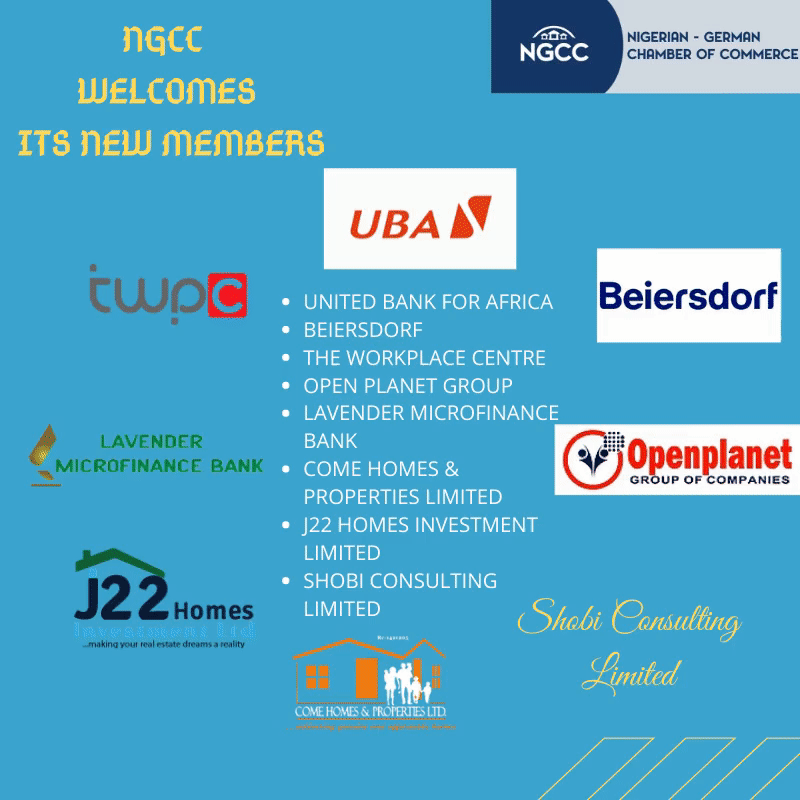 NGCC is pleased to welcome its new members to the Chamber....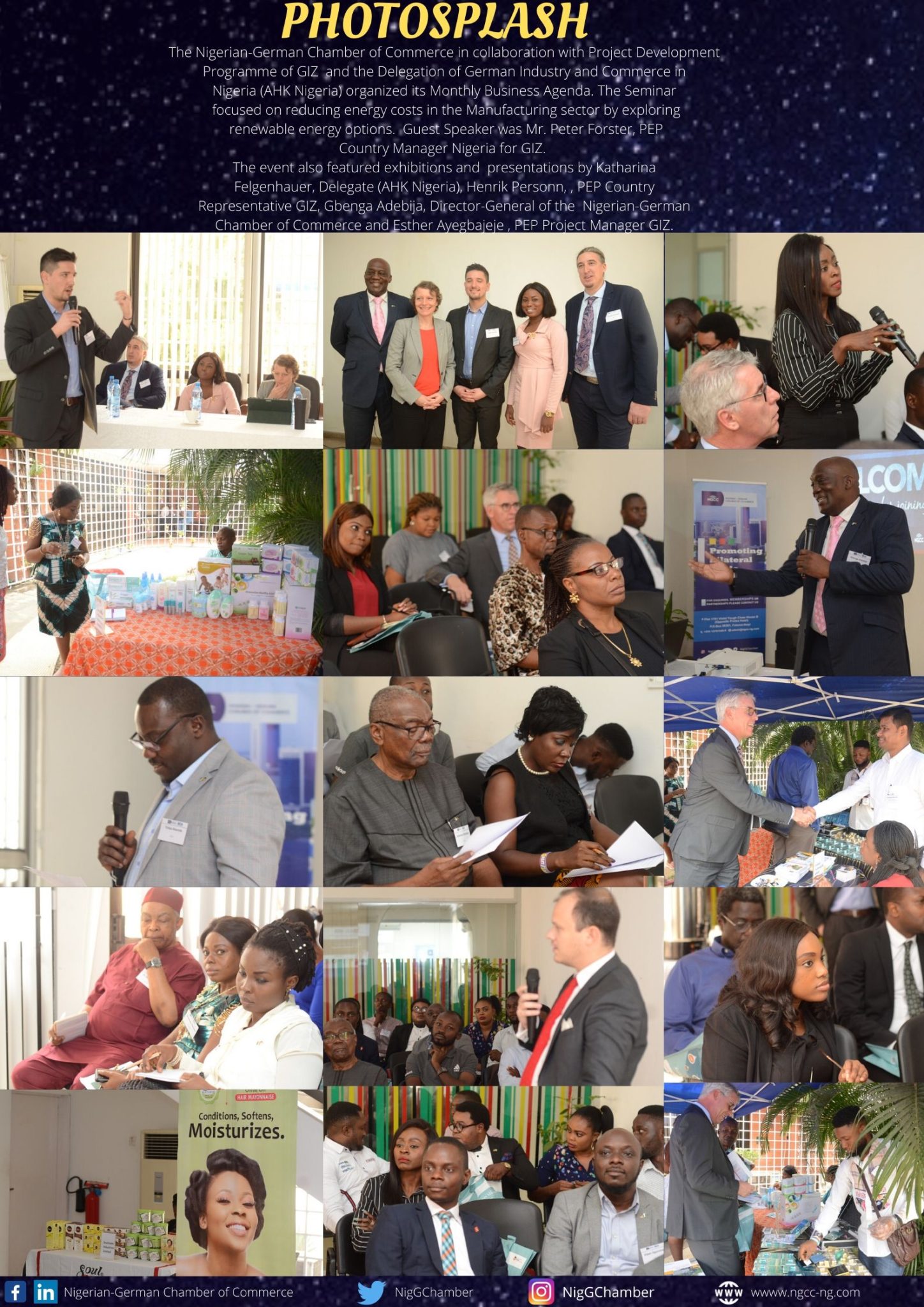 On Thursday 6th February, NGCC in collaboration with Project Development Programme GIZ organized its Monthly Business Agenda. The Seminar was focused on reducing energy costs for Manufacturing companies and other heavy energy-consuming industries in Nigeria to explore renewable energy options. The E...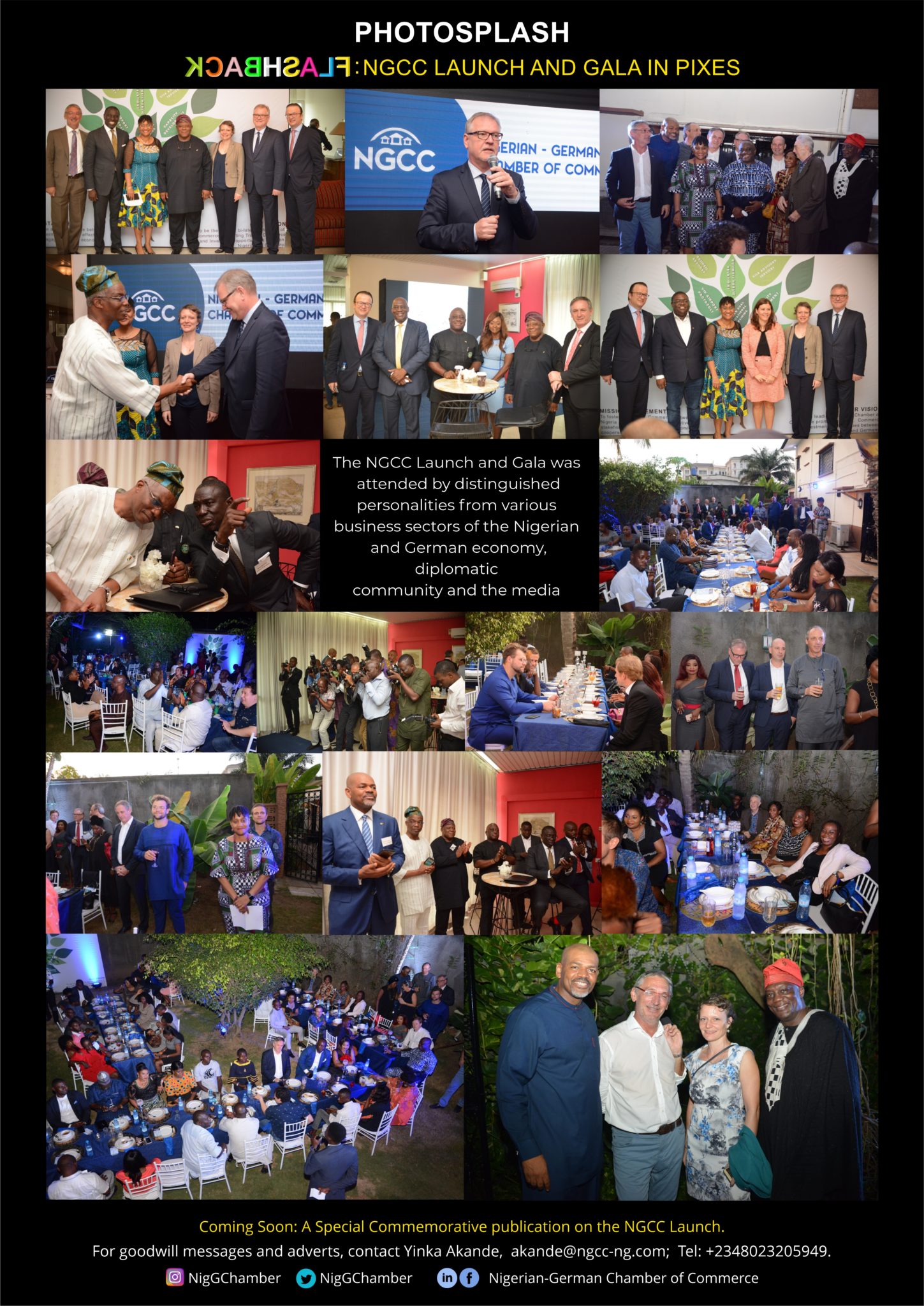 Flashback to the NGCC Launch and Gala which held on 10th and 11th December 2019. The NGCC Launch was hosted by the German Consulate and the Gala was held at the HQ of Chuma Anosike & Co respectively....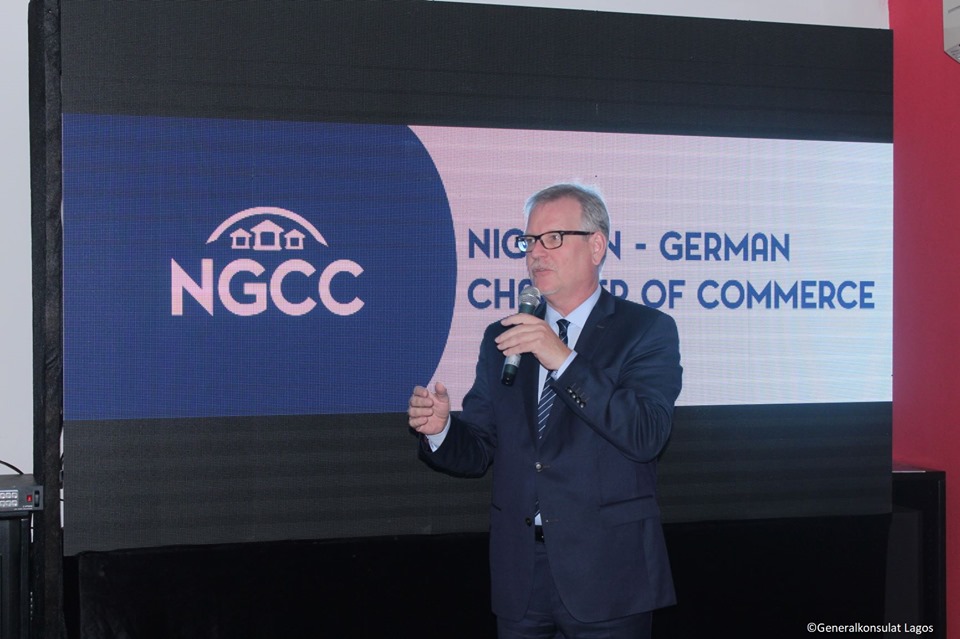 The Nigerian-German  Chamber of Commerce was launched recently at a glittering event organized at the German Consulate General . Welcoming guests to the occasion, the German Consul-General, Dr Stefan Traumann emphasized the importance of bilateral trade relations between Nigeria and Germany.  " ...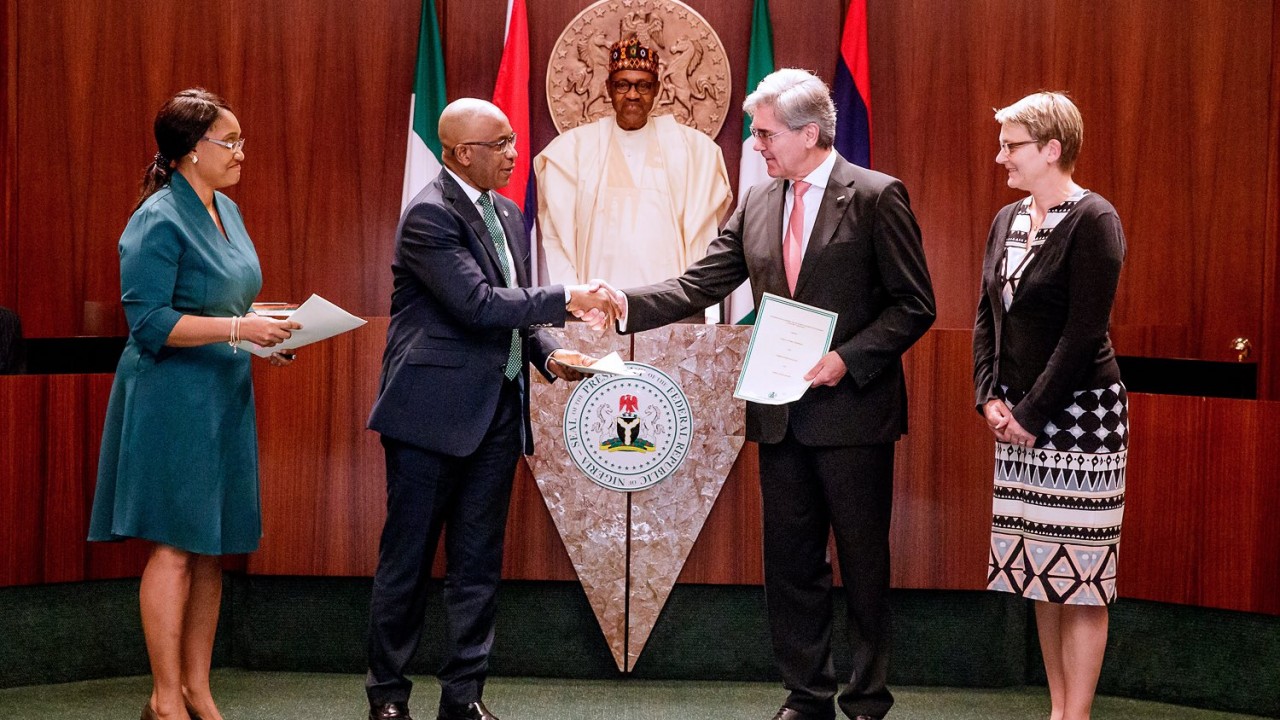 Nigeria and German electricity giant, Siemens, have signed a power deal that will lead to the production of 25,000 megawatts of electricity by 2025. President Muhammadu Buhari gave the indication at the Presidential Villa on Monday, July 23, 2019 during a meeting with the Siemens's Global Chief Ex...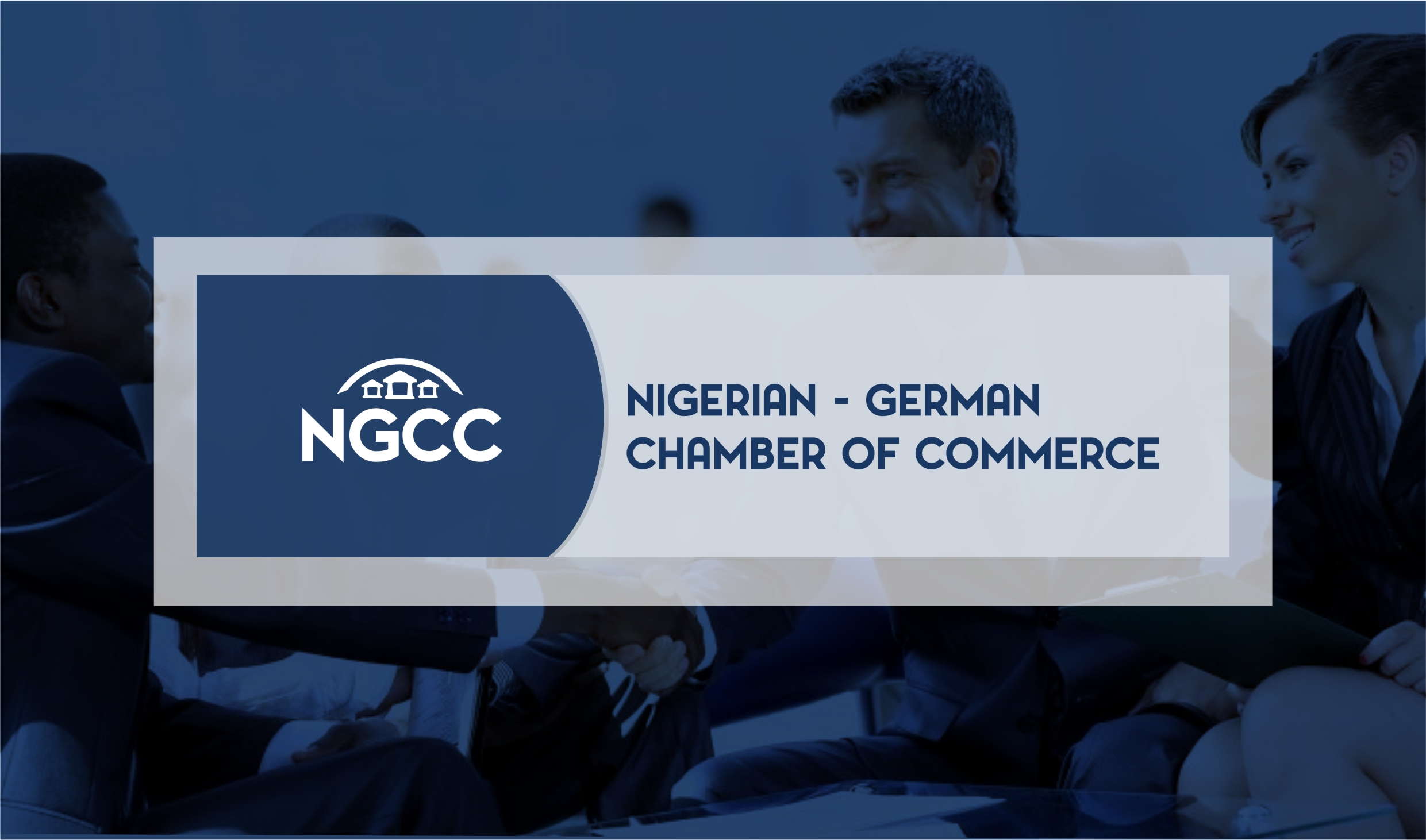 The Nigerian-German Business Association (NGBA) is now officially known as the Nigerian-German Chamber of Commerce (NGCC). This change of name was ratified at the Annual General Meeting (AGM) held on 25th June 2019 at the corporate headquarters of the Nigerian-German Chamber of Commerce (NGCC) at Vi...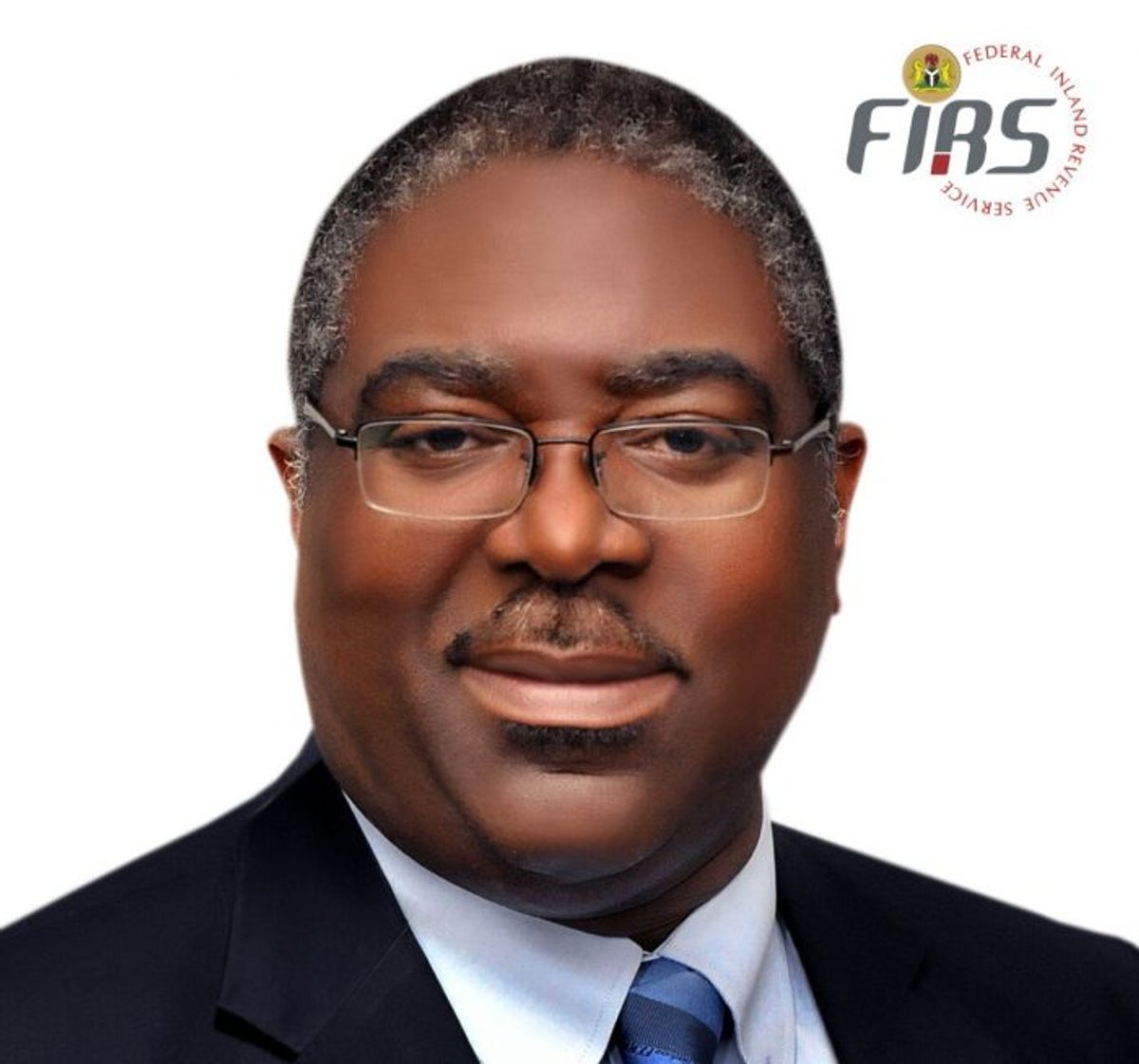 The Federal Inland Revenue Service (FIRS) yesterday promised to surpass in 2019 the N5.32 trillion it made last year. The N5.32 trillion remains its highest yearly collection so far. In a paper titled: "The imperatives of regulatory processes, procedures and compliance in the Nigerian business sec...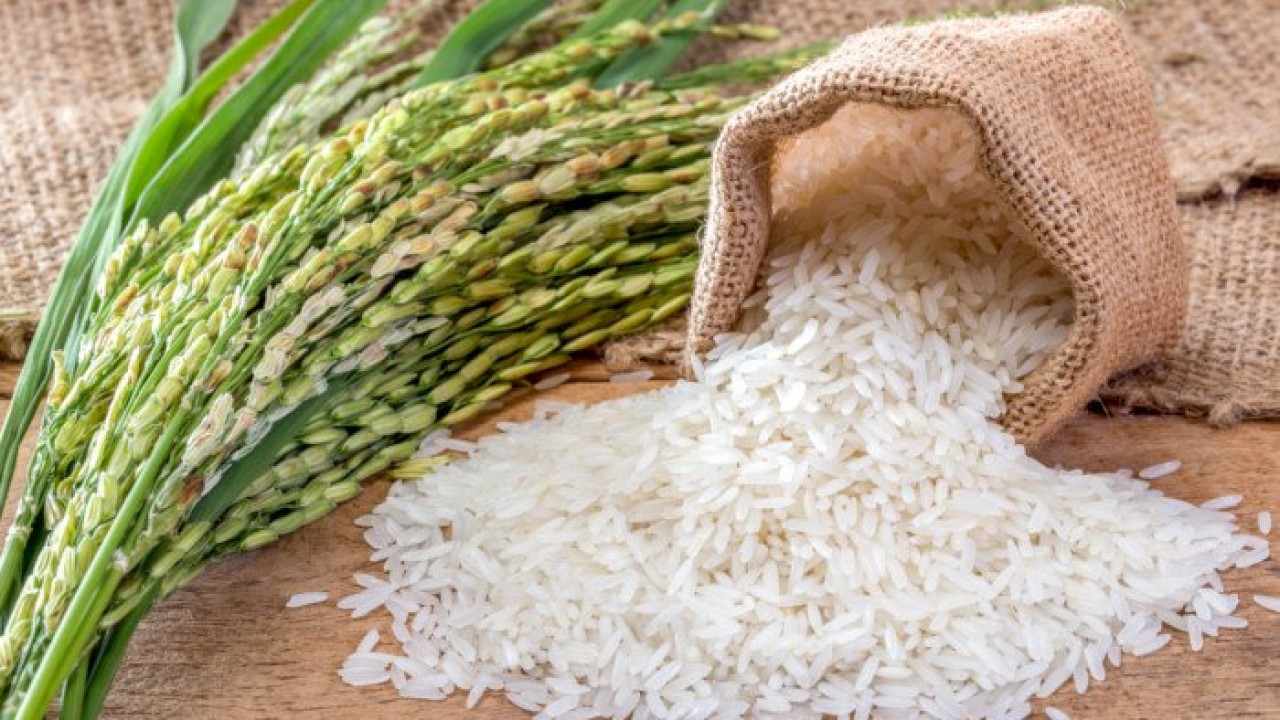 The German government in partnership with the Bill and Melinda Gates Foundation has provided two million Euros for the implementation of the second phase of the Competitive African Rice Initiative (CARI) in Nigeria. The Programme Director of CARI, Mr Jean-Bernard Lalannehe made this known to journal...