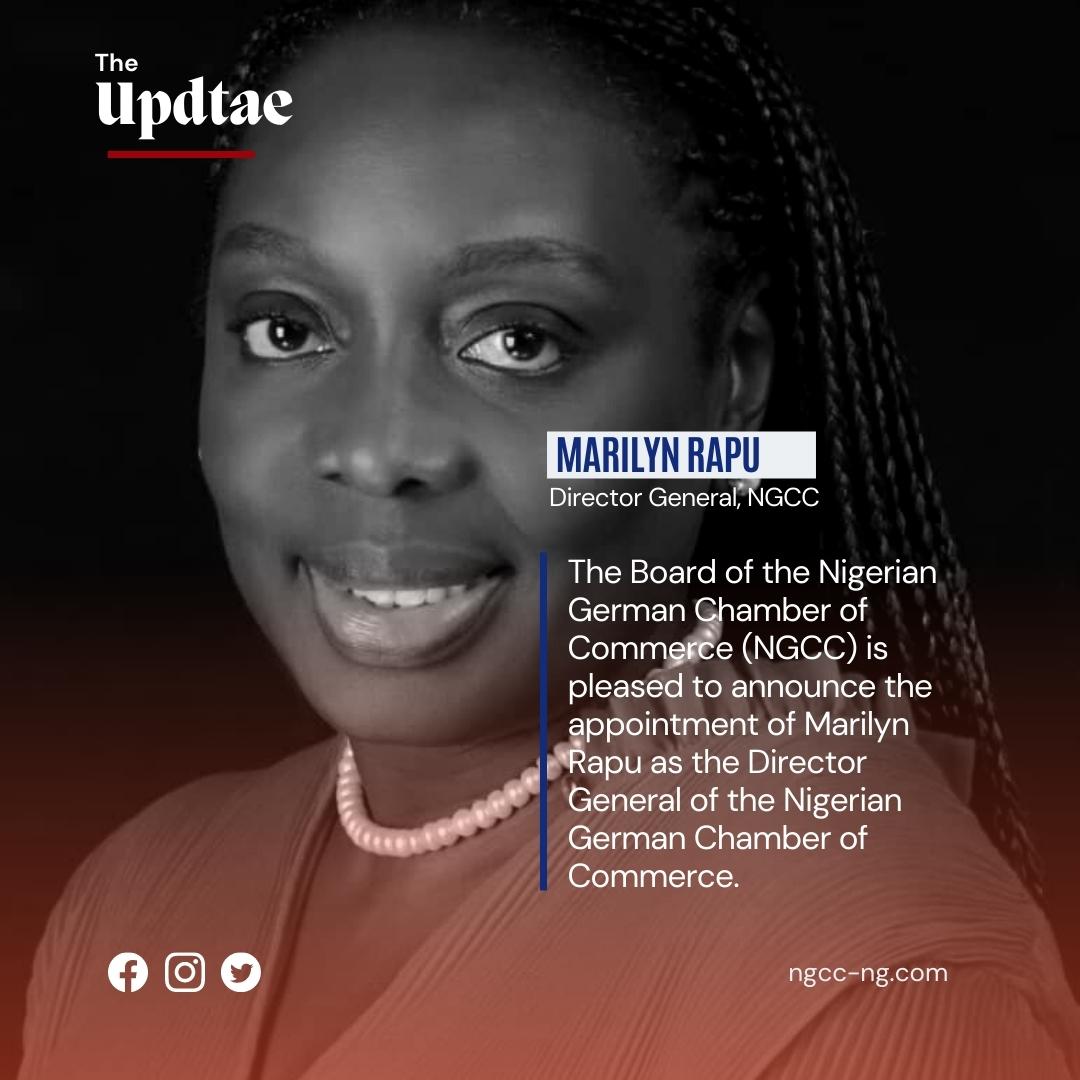 The Board of the Nigerian German Chamber of Commerce (NGCC) is pleased to announce the appointment of Marilyn Rapu as the Director General of the Nigerian German Chamber of Commerce. Marilyn Rapu is an experienced senior organisational strategist with over 20 years international experience working across leadership and management in various sectors, including Further Education Institutions and NGOs in the UK and 10 years of service in the Oil & Gas industry in Nigeria.
Her expertise is in building and growing organisations from a performance, strategy and culture perspective in order to excel in reaching objectives in line with organisation's mission. She holds a Bachelor's degree from the University of Lagos, A Post graduate Dip in Human Resource Management from London Met University and a Masters in Education Leadership from University of Exeter, UK.
Speaking of a fresh start for the NGCC, Marilyn is keen to push forward growth and expansion for NGCC as a hub for business and employer collaboratives that will cultivate time and space for businesses to grow, network and upskill.